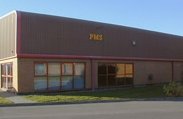 PMS Diecasting Ltd wanted to grow their business, but were limited by the energy resources available to them. They were already running at their electricity supply capacity and the cost of increasing the supply size was prohibitive.
They needed to ensure that the limited electricity resources were optimally used allowing the company to increase production and remain within their supply agreement. An operational plan was required which would allow new plant to be commissioned without the need for increasing the supply.
Finally, the company also wanted to identify operational improvements on site that would reduce their energy consumption leading to reduced costs.
E9 Limited set to work with Gordon Panter, the Managing Director of PMS Diecasting, to develop the right strategy by analysing the company's current energy consumption and operational methods, giving advice, and providing recommendations to help the company make key investment in a new productive plant.
The main aims and objectives of the project were -
To identify energy savings of 10% or more
To model the energy consumption for different possible operational patterns
To mitigate loss of load probability and infrastructure weaknesses
To facilitate the timely ordering of the new plant
To produce an outline investment plan to meet the company's growth objectives.

Electrical metering was used to identify process patterns and benchmark individual plant within the factory. Trackdown was used to analyse the company's electricity consumption on a macroscopic level and new production scenarios were created and modelled using Trackdown data.
E9 Limited
provided advice and briefings on opportunities to create or free electricity capacity
highlighted possible improvements and outlined the different alternatives available with reference to the objectives of the project
provided a decision tree to illustrate the different options for operational patterns.
Following our recommendations on improving the efficiency of production the company has made a number of changes. These include decommissioning their electric paint line and outsourcing the operation and improving compressed air use and efficiency.
The operational changes made have reduced the maximum electricity demand by 50%, which has allowed PMS Diecasting to mitigate the cost of increasing their supply and they have been able to confidently invest in a new Frech 20 diecasting machine knowing that they have the electricity available to run it.
Notes
PMS Diecasting Ltd is a high volume zinc diecasting manaufacturer based in Rotherham, South Yorkshire. Their objective is quality, flexibility and commitment using the latest zinc diecasting machines to work in partnership with their customers.