The environmental credentials of three electroplating companies were boosted by the award of accreditation, through BSI, to the International Environmental Management Standard ISO14001.
Trenton Electroplating Limited based in Redditch gained accreditation in April 2004 with accreditations for E.C Williams Limited of Birmingham and Sheffield based Stainless Plating Limited following in June and July respectively.
These companies wanted to gain ISO 14001 for strategic reasons. They selected a radical fast-track approach centred around a concept known as Evolve14k1™ backed up with expert guidance of E9 Limited based in Coventry and Sheffield. The investment and vision were rewarded with accreditation to the standard achieved in less than six months from each project start date.

Derek Lewin, Managing Director of Trenton Electroplating said "This is the fruit of an immense effort from everyone involved, and it is just a milestone within our wider goal of environmental management through Integrated Pollution Prevention and Control (IPPC)."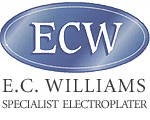 Henrik Skouby Managing Director of E.C. Williams calculated that gaining ISO 14001 accreditation would deliver immediate benefits to the company, part of which is a reduction in the cost of gaining an IPPC permit. The companies turned to E9 Limited, to direct, manage and deliver a short and intensive programme of change.
Henrik Skouby said "E9 provided us with the perfect blend of products, skills and experience that were essential in implementing a flexible, simple and robust management system. Our customers, especially those in the Automotive manufacturing sector have a preference for suppliers that have accredited environmental management systems in place."
John Trainor Managing Director of E9 Limited, said "We would like to congratulate everyone at Trenton, E.C Williams and Stainless Plating on gaining this accreditation. It has been great fun working with them on a challenge for which they have shown such passion. It's a great team result and I am sure this recognition will help to secure the future of these businesses",
The keystone of the system is Evolve14k1™ a proprietary system designed and powered by E9. Evolve14k1™ is an Internet based solution providing framework deployment of ISO14001 that significantly speeds up the design and implementation of a management system.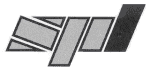 Brenda Grove, Managing Director said "E9 have helped us address significant challenges and the Evolve14k1™ system is now making us think about our business in a new way. I have been won over by this fresh new approach which I am sure is the future for management systems"
Evolve14k1™ not only provides the framework for the management system, it also links to a host of other innovative online resources. Evolve14k1™ is mostly paperless and offers a number of unique advantages to Small and Medium Enterprises, but also to multinational corporations. The system is flexible to grow or change to meet new demands.
Marius van der Colff, Sheffield Office manager of E9 said "Evolve14k1™ has been very well received by customer and accreditation bodies alike and it may help to keep the cost of both accreditation and maintenance down. The system is flexible enough for distributed use and yet delivers the all-important detail at the site level. Our customers like it because it is simple to learn and to understand, but also because they can own the ongoing management and continuous improvement of their system or contract in help as required."
Derek Lewin said "Gaining ISO14001 has required commitment and hard work by everyone in the company from the boardroom to the shopfloor. The overall process has been very stimulating and has required dedication as well as a substantial investment in time and resources, we are already starting to see some of the benefits."
Notes
Electroplating is essential to most metals manufacturing and is applied to most components from screws and fasteners to aerospace parts. Electroplating extends both the lifetime and intrinsic value of components, providing superior corrosion resistance and thereby enhancing a product's quality and durability.
Trenton Electroplating ( www.trentonplating.co.uk) is a Redditch based metal finishing company. They provide sub-contract services to meet a wide range of customer needs and specifications. The company specialises in Zinc Alloy coatings and services the automotive, agricultural and general engineering markets. The company is accredited to ISO9001-2000 and ISO1400I.
E.C. Williams Ltd ( www.ecwilliams.co.uk) is a Birmingham based metal finishing company providing sub-contract services to meet a wide range of customer needs and specifications in the automotive, electronic and general engineering sectors. The company provides a range of finishes including Zinc Alloy, Copper, Silver, and tin coatings. The company is accredited to ISO9001-2000 and ISO1400I.
Stainless Plating Limited is an electroplating company based in Sheffield with aerospace approvals undertaking work for a variety of prestigious companies including Rolls Royce and Airbus. The company is accredited to ISO9001-2000, AS9100. They have recently gained NADCAP accreditation and have been recommended for approval to ISO14001.
E9 Ltd is an industrial consultancy, which helps industrial companies to develop and implement improvements to their business through a range of management and technical products and services.
Evolve14k1™ is a trademark of E9 limited (registration petition filed).
For more information contact: Dr. John R. Trainor, E9 Limited 08456 444 660