Trackdown™ helps to deliver energy savings through Green Business Support Organisation program

Green Business Support Organisation (GBSO) funding has brought together three different organisations to provide an innovative package of support to South Yorkshire companies. Business in the Community (BiTC), which runs the GBSO project, have linked up with the National Metals Technology Centre (NAMTEC) and E9 limited providing three key elements to success.
The project comprises three key elements.
1. World-class energy management services including E9's TrackdownTM active monitoring product featured below.
2. The metals expertise and market penetration in the metals sector of NAMTEC
3. Funding via GBSO provided by BiTC
John Trainor Managing Director of E9 Limited said "the project has proved to be an excellent way of making improvements in businesses. Funding always helps us to build long term trading relationships with companies by showing what we can do."
"It's also great for the companies: it means that they don't have to take a leap of faith to gain energy performance improvements because BitC has granted the majority of the cost for expertise" he added
John-Mark Zywko GBSO programme manager said " we were really impressed by the power and potential of TrackdownTM and the innovative business model proposed by E9 and NAMTEC."
The project links up E9, NAMTEC and BitC to explore an innovative business model developing a wider partnership approach to the delivery of business supports. The project funding enables South Yorkshire SME's to draw on E9's expertise and resources based on a commitment to make 10% savings in energy or waste.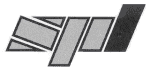 Stainless Plating Limited (SPL) is one such South Yorkshire company to take advantage of the funding.
Brenda Grove, Managing Director of SPL based in the Don Valley said "our industry is facing momentous change at the moment and we need all the funding we can to help us to succeed in the transitions".
In the last 24 months, Stainless Plating has faced price increases from suppliers and lower prices from customers for their services. Meanwhile with a small team they have had to prepare to address the adverse affects of Climate Change Levy in power, deal with legislation bringing them into COMAH and IPPC together with changes in Health and Safety. On top of these the company has successfully managed the transition through ISO9001-2000, AS9100 and is preparing for NADCAP.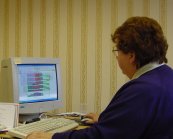 The new funding will allow the company to address energy efficiency improvements highlighted by TrackdownTM. This software enables the macroscopic energy patterns to be analysed revealing waste energy consumption and opportunities to change control strategy. Stainless Plating will be using a heat loss model on the company's tanks supplied by E9 to identify tanks that can be better insulated. Other opportunities exist in the control of tank heating times by the use of intelligent controllers to make predictive switching to tank heaters. This will improve quality as well as reducing energy consumption by ensuring the temperature of tanks is right for production just in time without waste.
Darren Helley Project Manager of NAMTEC said "the project is in its early stages, but the project has identified savings exceeding 10% and companies such as Stainless Plating can now budget to make them happen".
Notes
Business In the community (BiTC) is a national organisation promoting partnership between business and the communities they serve. BitC delivers support through a range of projects and promotes corporate social responsibility.
Stainless Plating Limited is an electroplating company with Aerospace approvals undertaking work for a variety of prestigious companies including Rolls Royce and Airbus. The company is accredited to ISO9001-2000, AS9100 and is working on ISO14001 and NADCAP approvals.
NAMTEC is a not for profit organisation established to increase the competitiveness of the UK metals industry. Services include a technical helpline, signposting to the science base and project management. NAMTEC is financed by the Department of Trade and Industry, Yorkshire Forward and the European Union's Objective One Programme.
E9 Limited operates from bases in Coventry and Sheffield, offering a range of industrial consultancy products and services. E9 supports industrial and manufacturing companies through development and change by implementing continuous improvements to company operations through a range of management and technical products and services.
TrackdownTM is a trademark of E9 limited (registration applied)