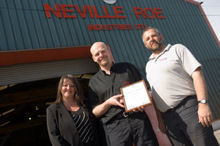 Neville Roe Industries Ltd based in Sheffield, is a second generation family business specialising in high quality grinding, polishing and electroplating. The company specialises in hard and micro-crack chrome finishes of large components.
Neville Roe undertakes both sub-contract manufacturing and refurbishment work. The company had decided that they needed to attain accreditation of their Environmental Management System to ISO14001 and had been working towards this for several months. They joined the BAT3 programme to get support from E9 Limited through the accreditation process and in operating the system afterwards.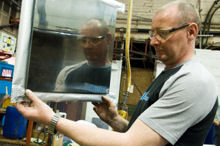 Spencer Roe, Managing Director said "We had been working with E9 to set up our system using their Evolve online Environmental Management System. I felt that we would benefit from their continued support through the accreditation process as this was all very new to us as a company."
E9 provided all the staff at Neville Roe with basic Environmental Training and some more specialist training for those handling chemicals and dealing with waste transfers. They also assisted the company through the accreditation process which they successfully achieved.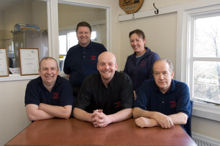 After accreditation E9 have undertaken the internal audits of the Environmental Management System. "An important part of the ISO14001 standard is the requirement for continual improvement" said Marius van der Colff of E9 Limited. "Once accredited a company can't just sit back and say that they have done enough. You have to continually look for ways of improving your environmental performance."
"Attaining ISO14001 was an important strategic move by the company and has positioned us well for the future" said Spencer Roe. "The BAT3 programme has helped us by making it easy to obtain expert help and advice from E9."
Notes

NAMTEC is a not for profit organisation established to increase the competitiveness of the UK metals industry. Services include a technical helpline, signposting to the science base and project management. NAMTEC is financed by the Department of Trade and Industry, Yorkshire Forward and the European Union's Objective One Programme.
E9 Limited operates from bases in Coventry and Sheffield, offering a range of industrial consultancy products and services. E9 supports industrial and manufacturing companies through development and change by implementing continuous improvements to company operations through a range of management and technical products and services.